Why Do You Need A Serviced Office

Fully Furnished & Equipped
Our ready-to-move facilities mean that you can start your business from day one.

Flexibility & Mobility
You can expand, shorten, move in or move out on flexible terms.

Cost-Efficient and Smart Investment
With a Serviced Office, your utility, office management costs are taken care of.

Test Expansion Plans
You can set up your new business address or test your expansion plans.
About The Business Center
In today's fast paced era, the work environment is much more challenging and dynamic. The concept of a flexible workplace solution is on the rise as we see a plethora of entrepreneurs, freelancers, businessmen who are driving the need for a short or long term serviced office.
Serviced office allows you to have the flexibility and mobility as you are able to enjoy short term lease agreements and custom solutions to your evolving business requirements. This is where The Business Center steps in to help you step up your business game.
The Business Center is a new venture by building technology and ideas limited (bti) which offers custom solutions to your ever changing office space requirements.
Our serviced office allows you to focus on your core business, while we do the office management for you. You also have access to high quality office equipment and well trained staff who will take care of all your office needs.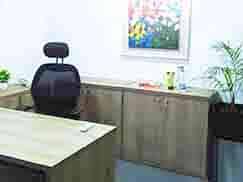 Looking for spacious, enclosed and high-end facilities? Then you can have a look at our Manager's Suite.
Have a small project team and want to accommodate team of 3? You can view our Executive Suites.
Are you looking for Private Work Station? Then you can try our Room that can fit your team of 5.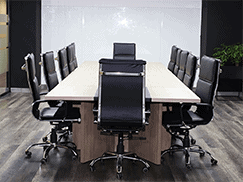 Want to have an Important meeting or presentation? You can try our conference room and meeting space.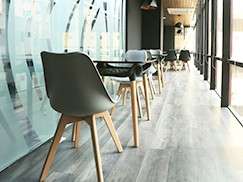 Do you require a desk by the hour or for a full working day? Explore our co-working plans as per your needs.
Connect & Thrive with The Business Center
Let Us Look After Your Office While You Look After Your Business
What's New in the Industry
Building Technology and Ideas Limited (bti) has a project called The Business…
An employee told his boss, "Sir, I'm not feeling well, I don't…
As the commercial industry is rapidly evolving, the need for co-working space…
See More